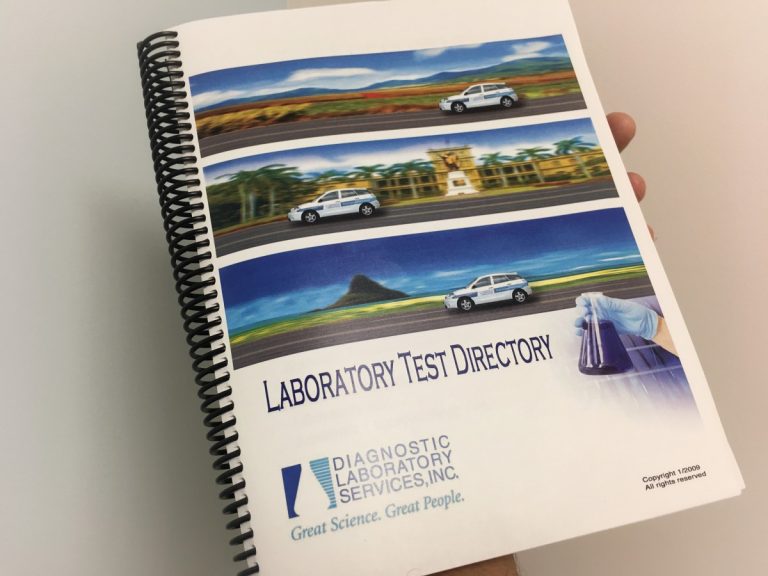 A New & Improved DLS Test Directory
Our new and improved online Test Directory provides our clients with the information for the optimal collection, handling and transport of specimens.
Our test directory has evolved over the years from originally being a book, then a tool on our website, to now a more secure modernized website with additional information and improved functionality as described below.
Additional Information Available
DLS Profiles* are now listed with:
Combined specimen information
List of unit codes that make up profile
Note: If the Unit Code is orderable separately, a drill down to the unit code specimen information is now available. *See footnote for definition of "DLS Profiles".
Functional Improvements
Unit Code Information added:
Stat availability
Name of Independent Reference Lab (if test is referred by DLS)
Indication of insurance that requires pre-authorization for the test (if applicable)
Search by partial or embedded test name, order code, or alias
Ability to print the test information (print icon)
Test information opens in a new tab (instead of overwriting current window)
Live Information Updates Equals Better Patient Care
Our new and improved test directory gets live updates for our available tests.  By having access to our most current available tests, physicians can now more easily and accurately find and order the best tests for their patients.
---
Footnote:
*DLS Profiles are tests that are comprised of one or more Unit Code(s).  Unit Codes are comprised of one or more Test Code(s).  For example:  the Unit Code Chlamydia, PCR (484) is comprised of the Test Codes Source (4843) and Chlamydia, PCR (4842).  The Unit Code GC, PCR (479) is comprised of the Test Codes Source (4843) and GC, PCR (4790).  These two Unit Codes make up the Profile Code Chlamydia/GC, PCR (183)